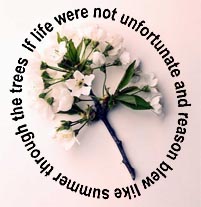 More About Myself

I listen to music at least 10 hours a week, so that still leaves me plenty of time to get a life, but instead, I do the following:
My other interests:
Rail Travel in Western Europe and the British Isles
Favourite Place: The Lake District
Outdoor Photography with my F70
Computer games such as Steel Panthers 3 and Virtual Fighter 3
Reading: Science Fiction & Poetry
Development Economics
Kant, Rawls, & Philosophy in general (but don't mention Dworkin to me)


YC gives more Unsolicited Advice :)

Advice on Assembling Computers

Buying Books Online
Where to buy books? Sure theres Amazon and Barnes & Noble. But for the Singaporean, the cheapest books (due to their attractive post rates) is Book Stacks They were here before Amazon and they have great service and the books come in excellent condition thanks to their very good packaging. They try harder. What annoys me is all these online book stores offering people money to link to them. I think Barnes and Noble gives 7% of purchases made to the advertiser. Thats total rubbish, why shouldn't the consumer get this 7% discount. No wonder book stacks is cheaper, they don't do this kind of advertising. Also, they give you 'bookmarks' which can be used for future purchases, it adds up to a discount on future orders...

Admittedly, Amazon has a nice search engine. So actually, I search using the amazon search engine, record the books that I want, then order using book stacks :).

Web Design Philosophy:
Generally, my hi-fi pages are very low bandwidth, comprising mainly of text. My music pages are slightly larger due to CD cover graphics. But for my other pages, like travel and photo, I'll go the high bandwidth route as I practice my computer graphic skills. I don't believe in frames, and have generally sworn off animated gifs. Anyway, just ignore the new logos you might see, like the one above. I've just discovered typing text along paths :)

New!
Photo and Travel Pages - properly indexed - I hope.