YC's Photographs
Birds from around the Condo Vol.4
Around my GF's Condo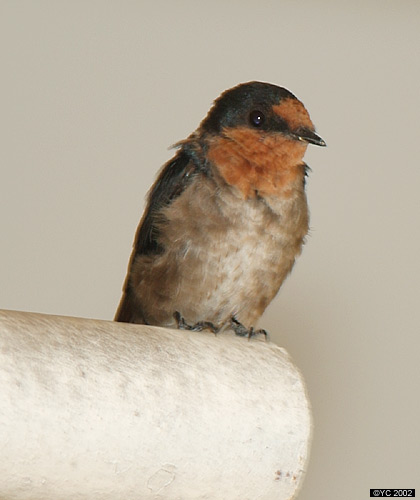 Pacific Swallow sitting on the height restriction bar at the entrance to the condo car park. Kind of tells you how small he is.
Collared Kingfisher in a tree near the drain just outside the Condo. Shot was handheld. I had to walk through a field of long grass to get closer. Lucky no snakes :)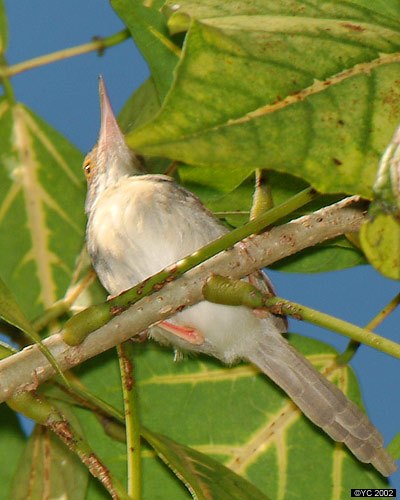 Identified by the experts in the NPS forum as a juvenile Common Tailorbird. It refused to give me a better camera angle... In a tree by the condo carpark
Asian Glossy Starlings. This pic is better than my previous Starling pic as it shows why they're glossy and also that the feathers are not exactly black. Too bad about the branch...
All pictures copyright 2002 YC : yc_hmm@yahoo.com